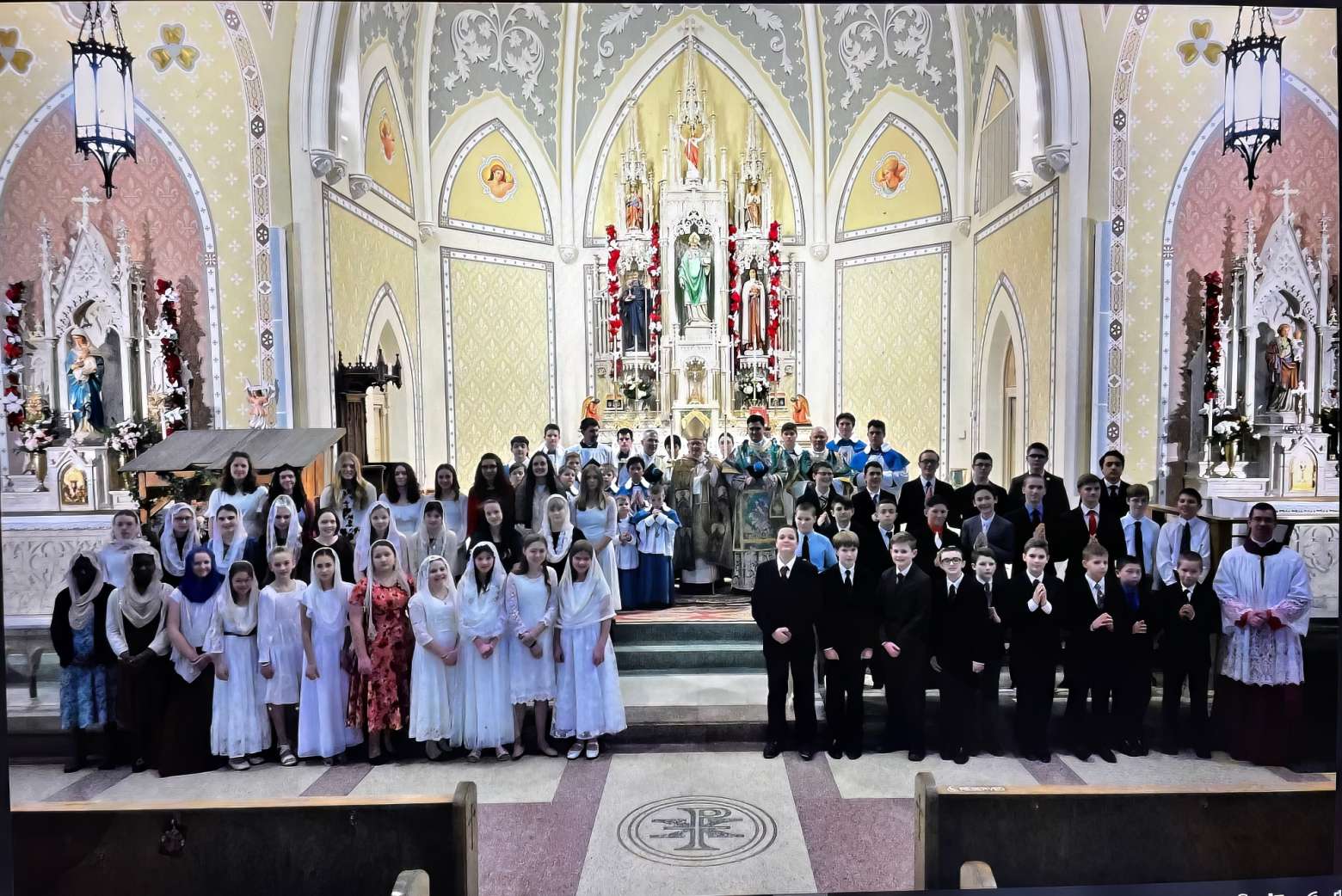 On Sunday, January 22, His Excellency, the Most Reverend David L. Ricken, Bishop of the Diocese of Green Bay, administered the Sacrament of Confirmation to 52 young adults of St. Patrick's Oratory.
Following the conferral of the Sacrament, Canon Matthew Talarico, Provincial Superior, offered a Solemn High Mass while His Excellency assisted pontifically at the episcopal throne.
The Institute thanks His Excellency for his fatherly guidance and continued support.